Order a new collar and leash, an "Udder tug", or a "rescue ribbon" for your car -
and 10-50% of your purchase will go to Southern Ontario Sheltie Rescue
Yes, rescuers are angels
You cannot see their wings,
They keep them neatly folded
As they do their caring things.

The medicine to make you well
Good food to make you strong,
And finally to help you learn
That hugs are never wrong.

The perfect place then must be found
The home where you can live
Secure and safe and happy
With joy to get and give.

When you reach your Forever Home,
Your place to now feel whole,
The Angels smile, and off they go
To save another soul.
Southern Ontario Sheltie Rescue and Niagara Sheltie Rescue are a small group of volunteers in Southern Ontario, Canada who love the breed and want to see a second chance given to homeless and abandoned Shelties.
If you would like to help with sheltie rescue
WAYS TO HELP:
Foster a homeless Sheltie
Volunteer to transport a Sheltie to or from an SPCA or shelter, foster home, vet, adoptive home.
Volunteer to participate in the running of any of our events.
Help with fundraising for veterinary costs
Donate an unwanted item to be sold in our Rescue Shoppe or on e-Bay.
Donate Canadian Tire *money* and Shopper's Drug Mart points
Shop in our Rescue Shoppe
Donate money.....any amount is much appreciated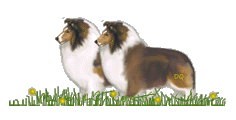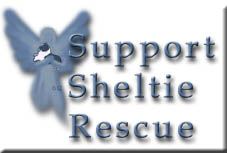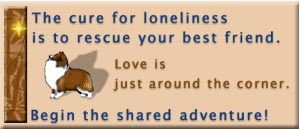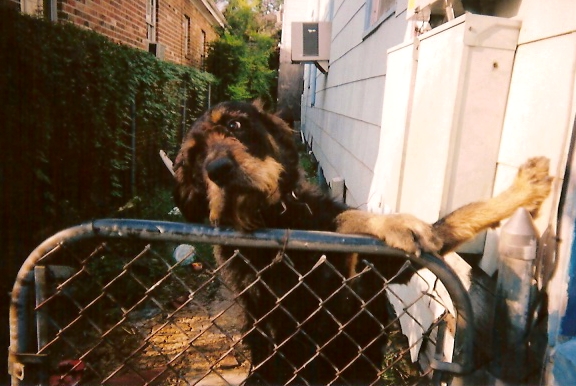 One of our "drop food and water rescues" in New Orleans that we affectionately named
"The Big Goof"......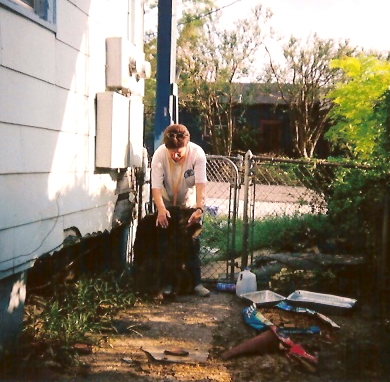 Welcome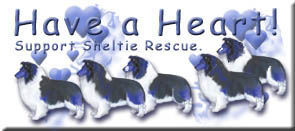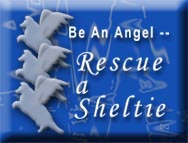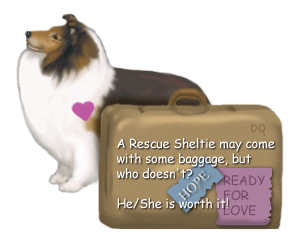 Sheltie clipart courtesy of Clan Duncan Sheltie Artwork